ISTP – Virtuosos are bold and practical experimenters, masters of all kinds of tools.
A Virtuoso (ISTP) is someone with the Introverted, Observant, Thinking, and Prospecting personality traits. They tend to have an individualistic mindset, pursuing goals without needing much external connection. They engage in life with inquisitiveness and personal skill, varying their approach as needed.
Virtuosos love to explore with their hands and their eyes, touching and examining the world around them with cool rationalism and spirited curiosity. People with this personality type are natural Makers, moving from project to project, building the useful and the superfluous for the fun of it, and learning from their environment as they go. Often mechanics and engineers, Virtuosos find no greater joy than in getting their hands dirty pulling things apart and putting them back together, just a little bit better than they were before.
Virtuosos explore ideas through creating, troubleshooting, trial and error and first-hand experience. They enjoy having other people take an interest in their projects and sometimes don't even mind them getting into their space. Of course, that's on the condition that those people don't interfere with Virtuosos' principles and freedom, and they'll need to be open to Virtuosos returning the interest in kind.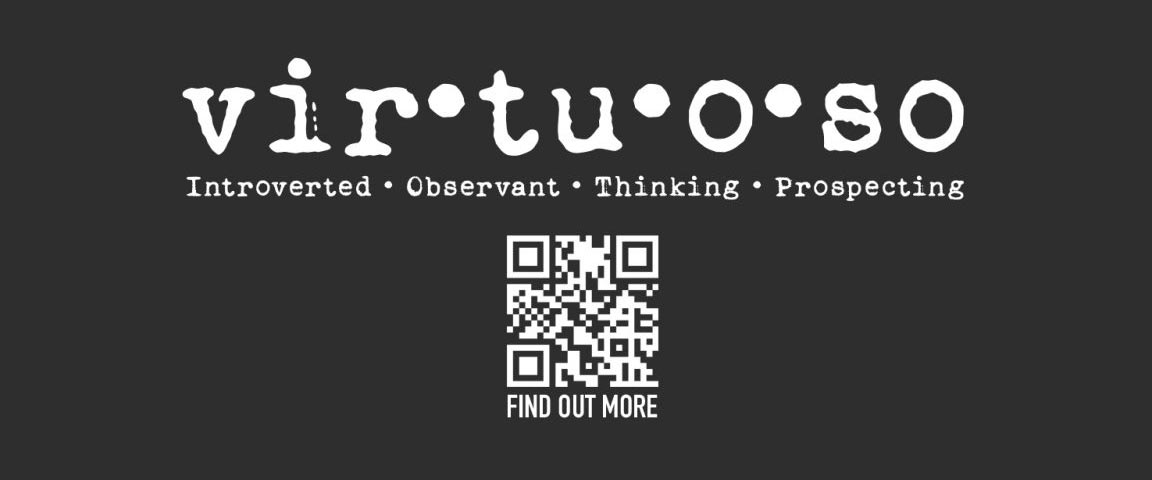 PersonaliTees are items of clothing with a QR Code embedded within the design, when this code is scanned with a mobile device it will be redirected to the profile of the corresponding personality type.
……………………..
How these interactive shirts work:
You just scan the QR Code seen on a PersonaliTees item of clothing using the camera on a mobile device…
…then you will be redirected to the corresponding personality type of the wearer.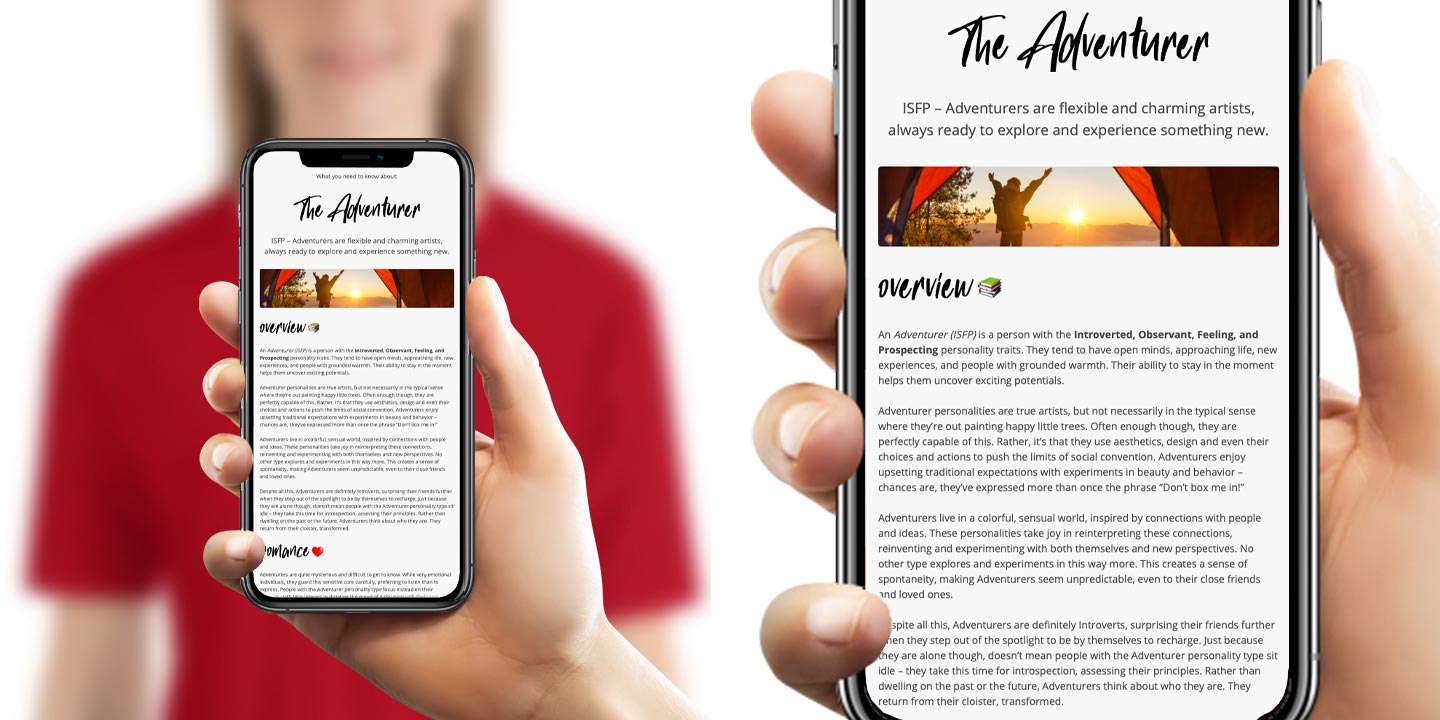 It's that simple.
The 16 Personalities
According to Myers & Briggs there are 16 human personality types, split into 4 groups; Analysts, Diplomats, Sentinels and Explorers. These phycological types are calculated using the Myers-Briggs Type Indicator (MBTI).
Isabel Briggs Myers was an American writer and co-creator with her mother, Katharine Cook Briggs, of a personality inventory known as the Myers–Briggs Type Indicator (MBTI) and based on theories of Carl Jung. The MBTI is an introspective self-report questionnaire indicating differing psychological preferences in how people perceive the world and make decisions. The test attempts to assign four categories: introversion or extraversion, sensing or intuition, thinking or feeling, judging or perceiving.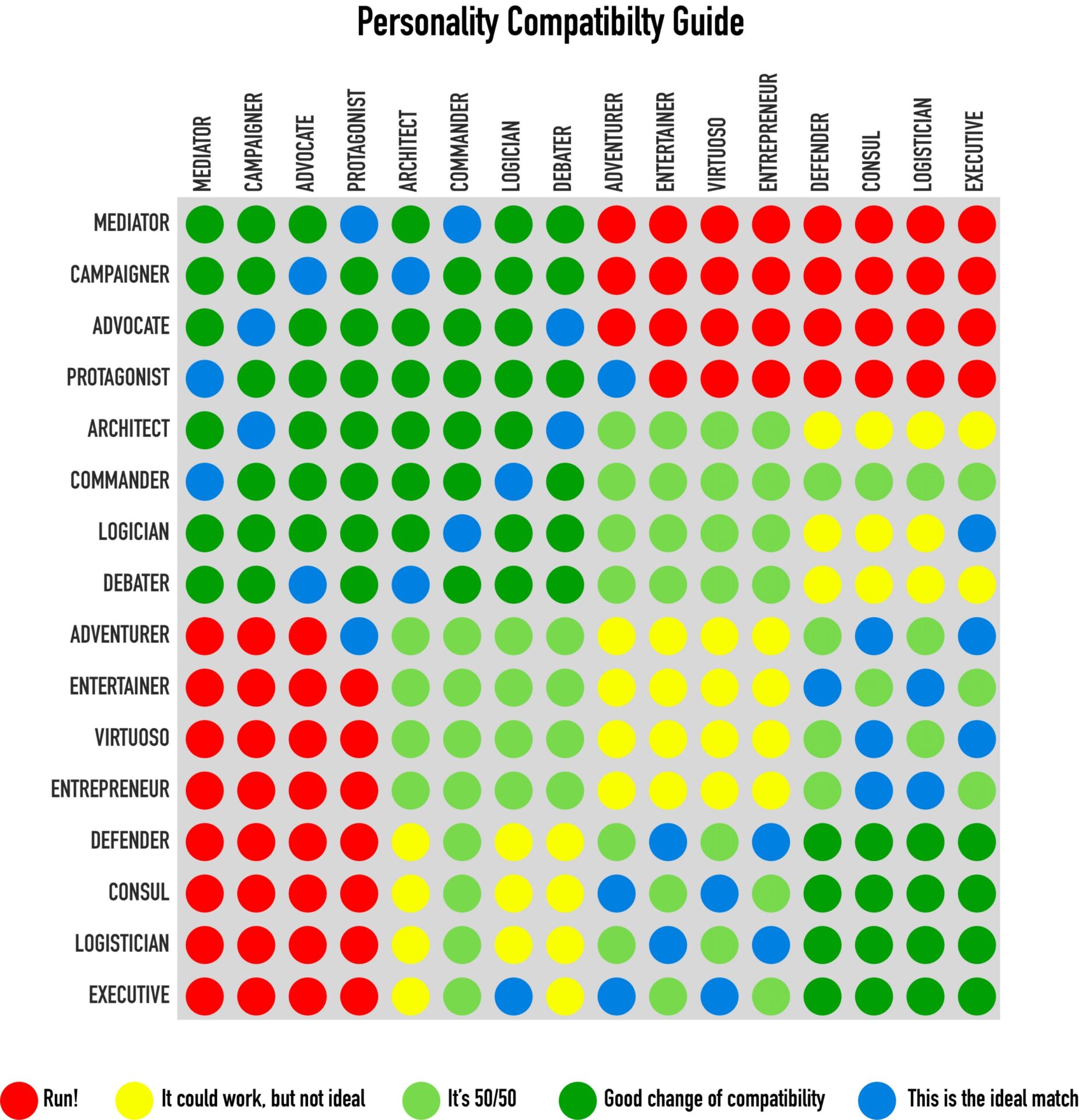 We only use premium quality Bella+Canvas 3001 T-shirts for our PersonaliTees.

This t-shirt is everything you've dreamed of and more. It feels soft and lightweight, with the right amount of stretch. It's comfortable and flattering for both men and women.
• 100% combed and ring-spun cotton (Heather colors contain polyester)
• Ash color is 99% combed and ring-spun cotton, 1% polyester
• Heather colors are 52% combed and ring-spun cotton, 48% polyester
• Athletic and Black Heather are 90% combed and ring-spun cotton, 10% polyester
• Heather Prism colors are 99% combed and ring-spun cotton, 1% polyester
• Fabric weight: 4.2 oz (142 g/m2)
• Pre-shrunk fabric
• Side-seamed construction
• Shoulder-to-shoulder taping
Some information for this page was gathered from: