ESTP – Entrepreneurs are smart, energetic and very perceptive people, who truly enjoy living on the edge.
An Entrepreneur (ESTP) is someone with the Extraverted, Observant, Thinking, and Prospecting personality traits. They tend to be energetic and action-oriented, deftly navigating whatever is in front of them. They love uncovering life's opportunities, whether socializing with others or in more personal pursuits.
Entrepreneurs always have an impact on their immediate surroundings – the best way to spot them at a party is to look for the whirling eddy of people flitting about them as they move from group to group. Laughing and entertaining with a blunt and earthy humor, Entrepreneur personalities love to be the center of attention. If an audience member is asked to come on stage, Entrepreneurs volunteer – or volunteer a shy friend.
Theory, abstract concepts and plodding discussions about global issues and their implications don't keep Entrepreneurs interested for long. Entrepreneurs keep their conversation energetic, with a good dose of intelligence, but they like to talk about what is – or better yet, to just go out and do it. Entrepreneurs leap before they look, fixing their mistakes as they go, rather than sitting idle, preparing contingencies and escape clauses.

PersonaliTees are items of clothing with a QR Code embedded within the design, when this code is scanned with a mobile device it will be redirected to the profile of the corresponding personality type.
……………………..
How these interactive shirts work:
You just scan the QR Code seen on a PersonaliTees item of clothing using the camera on a mobile device…
…then you will be redirected to the corresponding personality type of the wearer.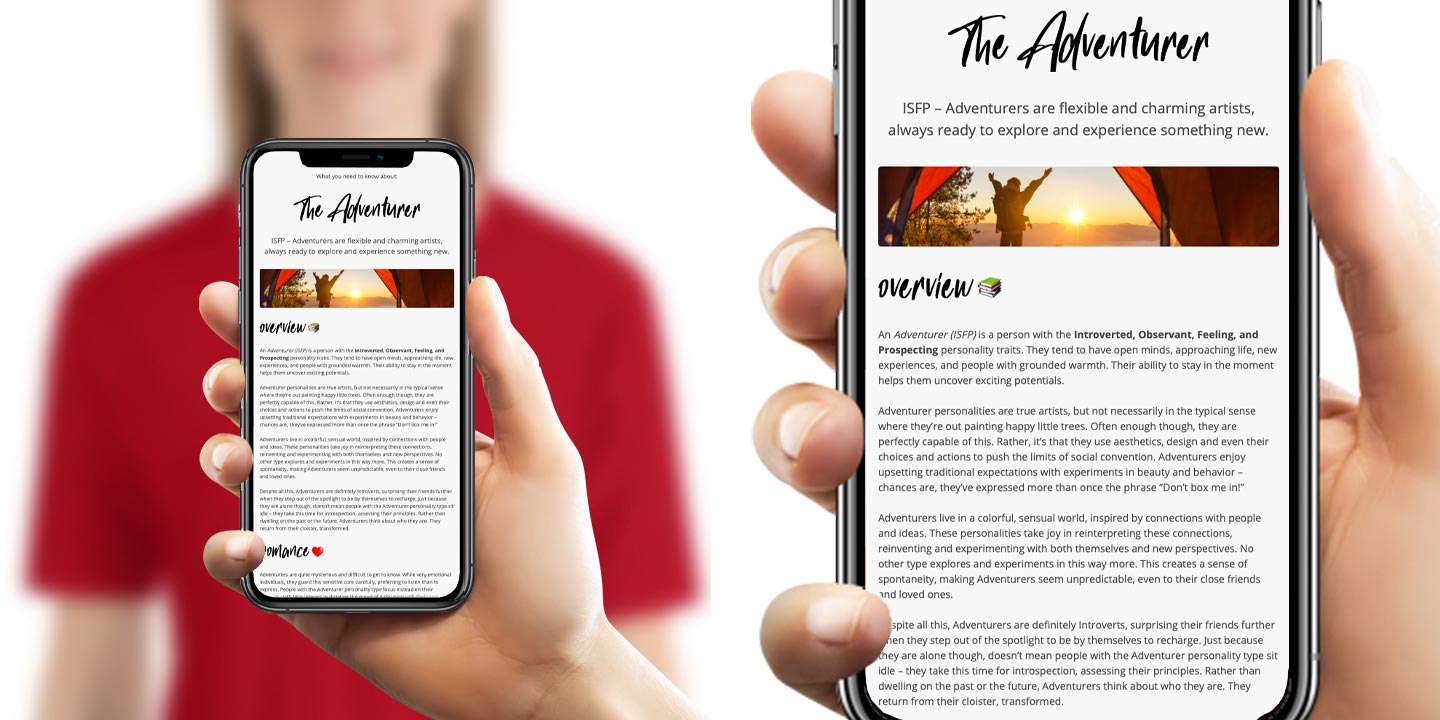 It's that simple.
The 16 Personalities
According to Myers & Briggs there are 16 human personality types, split into 4 groups; Analysts, Diplomats, Sentinels and Explorers. These phycological types are calculated using the Myers-Briggs Type Indicator (MBTI).
Isabel Briggs Myers was an American writer and co-creator with her mother, Katharine Cook Briggs, of a personality inventory known as the Myers–Briggs Type Indicator (MBTI) and based on theories of Carl Jung. The MBTI is an introspective self-report questionnaire indicating differing psychological preferences in how people perceive the world and make decisions. The test attempts to assign four categories: introversion or extraversion, sensing or intuition, thinking or feeling, judging or perceiving.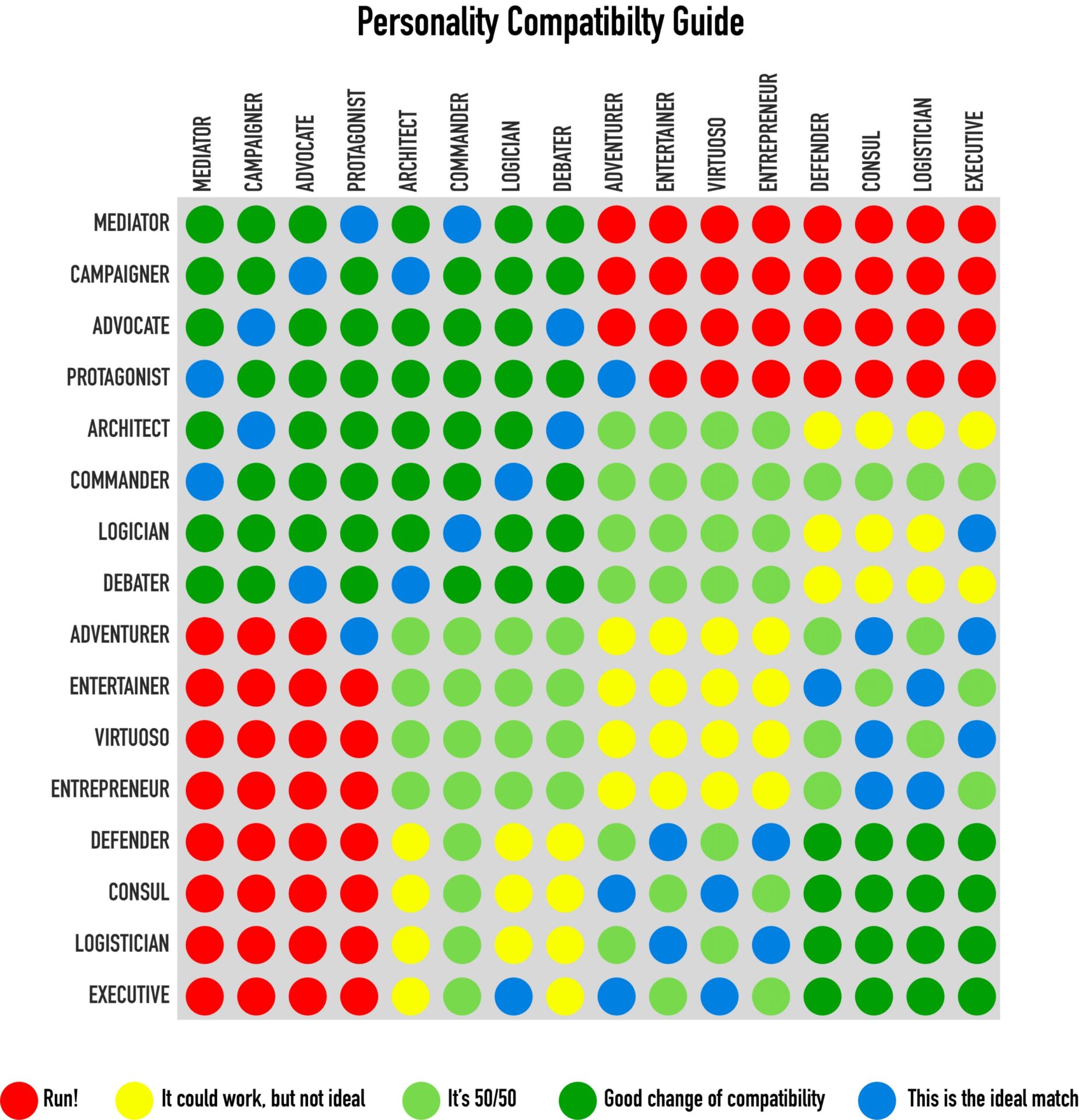 We only use premium quality Bella+Canvas 3001 T-shirts for our PersonaliTees.

This t-shirt is everything you've dreamed of and more. It feels soft and lightweight, with the right amount of stretch. It's comfortable and flattering for both men and women.
• 100% combed and ring-spun cotton (Heather colors contain polyester)
• Ash color is 99% combed and ring-spun cotton, 1% polyester
• Heather colors are 52% combed and ring-spun cotton, 48% polyester
• Athletic and Black Heather are 90% combed and ring-spun cotton, 10% polyester
• Heather Prism colors are 99% combed and ring-spun cotton, 1% polyester
• Fabric weight: 4.2 oz (142 g/m2)
• Pre-shrunk fabric
• Side-seamed construction
• Shoulder-to-shoulder taping
Some information for this page was gathered from: