PersonaliTees are simple, comfortable items of clothing with a QR (Quick Response) Code embedded within the design.
When this code is scanned with a mobile device, the device will be redirected to the corresponding online profile for that personality type.
You just scan the QR Code seen on a PersonaliTees item of clothing using the camera on a mobile device…
…then you will be redirected to the corresponding personality type of the wearer.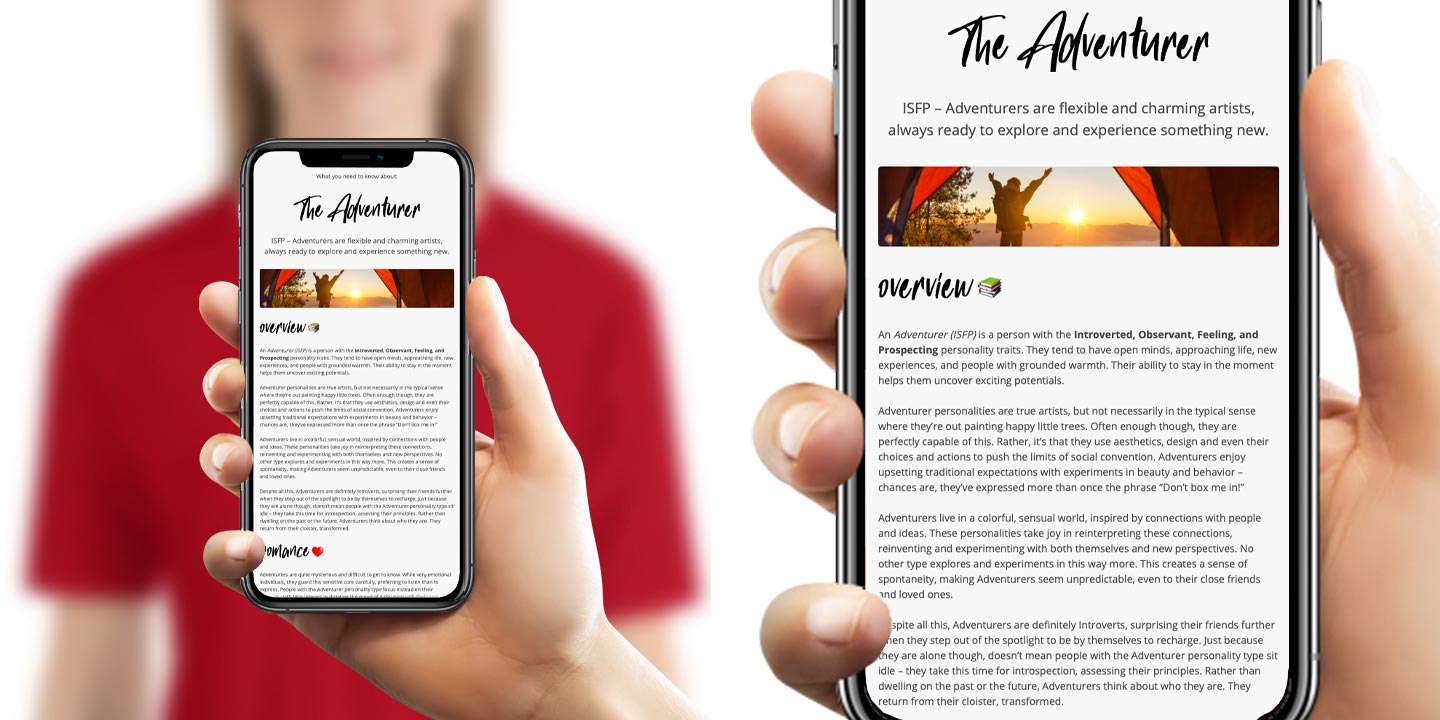 It's that simple.
(*some older smart-phones may need to download 3rd party qr-code reader)
Hint: Make sure you know what your personality type is before purchasing any PersonaliTees shirts.
According to Myers & Briggs there are 16 human personality types, split into 4 groups; Analysts, Diplomats, Sentinels and Explorers. These phycological types are calculated using the Myers-Briggs Type Indicator (MBTI).
Isabel Briggs Myers was an American writer and co-creator with her mother, Katharine Cook Briggs, of a personality inventory known as the Myers–Briggs Type Indicator (MBTI) and based on theories of Carl Jung. The MBTI is an introspective self-report questionnaire indicating differing psychological preferences in how people perceive the world and make decisions. The test attempts to assign four categories: introversion or extraversion, sensing or intuition, thinking or feeling, judging or perceiving.
Check out the Personality Compatibility Guide. Click Here.
Some information for this page was gathered from: